With the increase of online shopping came the increase in package deliveries. USPS and UPS accumulated many angry customers when their delivery service could not perform well enough to deliver packages on time.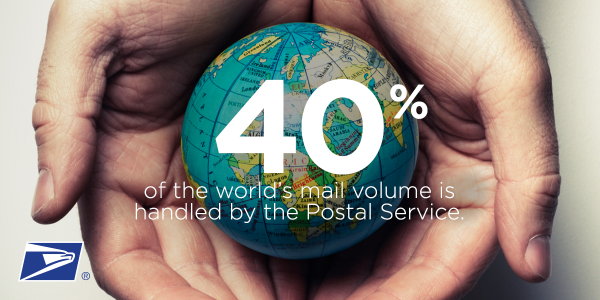 This year the U.S. Postal Service (USPS) predicts an 8% increase in package deliveries, bringing their total package delivery amount to 4 billion. Postmaster General Patrick Donahoe claims that these package levels can increase up to 12%-14% from last year.

[1]
To accommodate this increase USPS will eliminate Saturday mail delivery to cut costs and devote funds to trucks and manpower for package delivery.

[2]

The biggest pushback has come from Congress, concerned about small businesses, rural communities, and the elderly who lean on paper mail deliveries for commerce. The Washington post reports that Saturday will be cut from the mail delivery schedule and a seven day package delivery service will run from November 17 through Christmas Day.

[3]

The downside is that this may cause 7,500 USPS employees to lose their jobs.
Along with a new delivery schedule USPS has offered shipping guidelines to their customers. John Budzynski, USPS Service Consumer Advocate, claims "the key to holiday shipping is being prepared and starting early."

[4]
I understand Budzynski's attempt to ease the process by reaching out to customers, however I believe that the solution to delivering packages on time is not the responsibility of the consumer.
Last year UPS was also slammed by the increase in delivery levels, claiming their late deliveries were due to "compressed peak season coupled with an unprecedented level of online shopping that included a surge of last-minute orders"
To solve their problems UPS will hire 90,000-95,000 seasonal employees who have the opportunity for long-term employment.

[5]

This is a 10,000-person increase from their reactionary hiring from 2013. In their time of need 80,000 seasonal employees were hired, which was more than the 30,000 extra hands they predicted

[6]

. Additionally, for business deliveries UPS is prepared to charge a premium if a late surge overwhelms their delivery process. They are plan to go so far as to deny major retailers if their delivery is set too late

[7]

.
Both USPS and UPS are dealing with the indirect effects of a growing global community made possible by technological advancements, good problem? In a business market without competition I would suggest that USPS and UPS band together to solve their similar issue. USPS is prepared to cut 7,500 employees. Perhaps these individuals could make the move to the UPS taskforce. Another solution in a perfect world would be for UPS to contract USPS for their deliveries to rural communities. This would boost USPS' revenue, which suffered a great loss, as their profit is generated solely through postage stamps, and allow UPS to get their deliveries out on time to hard to reach communities.
But alas, we do not live in a world without competitive markets, nor do I want to. USPS claims that this is their season

[8]

and UPS claims that they love logistics.

[9]

My question is, is there a conceivable way for USPS and UPS to band together for the months of November and December to create a much more efficient supply chain delivery system that can bolster both company's profits and reduce late deliveries?
---